NEW YORK (WABC) — On Monday there will be a passing morning shower and then turning breezy with some clearing, but there will be an evening snow shower with strong wind gusts.
Tuesday
AccuWeather Alert: Strong winds, some snow showers. High of 35.
Wednesday
Sun and clouds with a high of 52.
Thursday
Partly sunny and gusty. High of 44.
Friday
Back to blustery with a high of 39.
Saturday
Sun and clouds. High of 43.
Sunday
Partly sunny with a high of 41.
Monday
Mostly sunny with a high of 46.
RELATED: "Rising Risk" docuseries explores how those rising sea levels will play out in the lower Manhattan of the late 21st century. Watch now on our CTV apps for Fire, Roku, Apple TV and Android TV
Check the latest alerts and advisories for the New York area from the National Weather Service
For weather updates wherever you go, please download the AccuWeather app.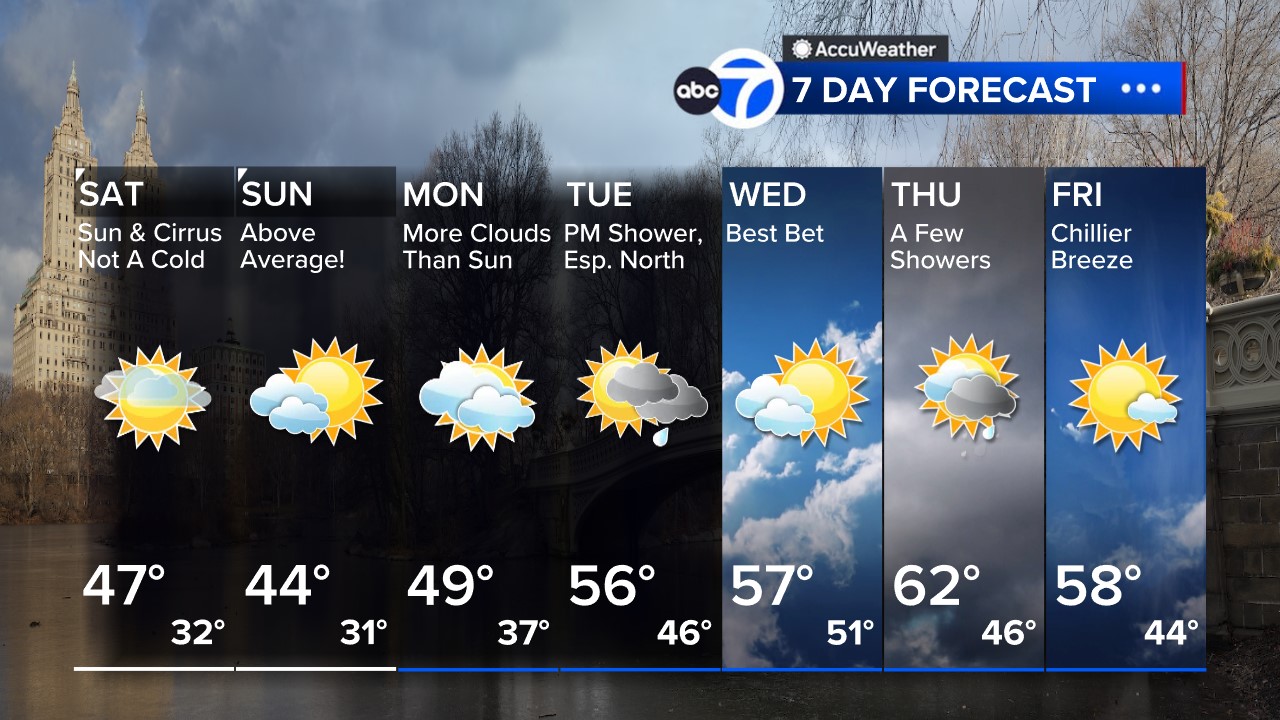 Copyright © 2021 WABC-TV. All Rights Reserved.